China Programs
"If you want one year of prosperity, grow grain. If you want ten years of prosperity, grow trees. If you want 100 years of prosperity, grow people"
--Chinese Proverb
Executives' cultural fluency is an essential element of success for companies who are doing business in China. Their success and profitability depend, to a great extent, on the effectiveness of their managers and executives who communicate, negotiate, and work with Chinese business people, whether they are employees, customers, suppliers or government organizations.
Today there are many culturally competent corporate employees who have learned by doing and mainly though trial and error. However, in these hyper competitive times, most managers need to get things done faster and demand to show results for themselves and those they manage is increasing.
Many executives who travel to China enjoy themselves and have no trouble accommodating the Chinese hospitality and formality. But this rarely leads to a firm grasp on the Chinese culture because they have only experienced its surface. This may lead to working by trial and error that creates inefficiencies, competitive disadvantages and lost opportunities.
Hodge International Advisors, with its team of experts in the U.S. and China, Provides Executives Cultural Coaching in several formats to meet the companies' needs related to specific business objectives or issues.

HIA will customize the following programs to help you improve your business effectiveness with China, while saving you time and money.

Executive Cultural Coaching
CEOs, high-level executives and line managers will benefit from our highly customized coaching developed around achieving strategic goals as well measurable performance objectives.
Business Coaching
Managers who lead dispersed teams or have direct reports in China will learn how to motivate, delegate, resolve conflict and evaluate their employees for best performance.
Relocation Coaching
Relocating employees and their families will gain practical knowledge about adjusting to their new country as well as achieving their business objectives in the new working environment. We customize our program to accommodate expatriate families' busy schedules and to save the company time and money. We recommend immediate post arrival coaching, followed with another coaching session after 3 month. Please contact us for a customized coaching curriculum.
Business Skills Training
Your employees will benefit from other cultural integration training sessions including "Negotiation Skills", "Teamwork", and "Communicating Effectively in the Work Environment". Each program is customized to meet your company's individual needs and specifications
China has grown at nearly 9 percent per year on average since the early 1980s. It is today the world's third biggest exporter and the largest recipient of foreign direct investment—nearly $465 billion in total between1995-2004.
-- Kent Harrington
Read Mr. Harrington's Recent Speech

For more information about our cultural coaching and training sessions for China, contact us at 206-232-0501 or mail@hodge-ia.com.
Partners in China
About Mr. Joseph Borich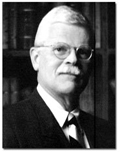 Mr. Borich is currently the Executive Director of the Washington State China Relations Council. Prior to this, Mr. Borich served in the US Foreign Service from 1972 to 1997. In the Foreign Service, he served under every US president from Nixon to Clinton in a China-related capacity. His last assignment was as US Consul General in Shanghai from 1994 to 1997; he previously helped open that Consulate General in 1980. He also served as Director of the Taiwan Coordination Staff in the Bureau of East Asian and Pacific Affairs in the Department of State, and prior to that as the last Deputy Chief of Mission in the former U.S. Embassy in Mogadishu, Somalia.
At the Washington State China Relations Council, Mr. Borich leads the only State-level association dedicated solely to promoting trade, cultural and academic relations between China, Hong Kong, and the United States, representing over 200 corporate members such as Boeing, Microsoft, Weyerhaeuser, Frank Russell Co., Costco, PACCAR International, Starbucks Coffee, major ports, banks, law firms, and other manufacturers, retailers, and businesses in Washington State. Mr. Borich travels to China frequently and he speaks Chinese.
About Sheida Hodge
Sheida Hodge, CEO of Hodge International Advisors, first went to China on business 20 years ago as an executive of GE Trading Company, where she worked as an International Trader. Her work in China involved qualifying factories and sourcing products in support of GE's counter trade/barter agreement with China. When selling high-value items such as jet engines, locomotives and cat scans, GE offered to spend a certain percentage of its sales to buy back products from China and import them into the U.S. market.
Beginning in 1985, Ms. Hodge worked to develop relationships with several Chinese government organizations and manufacturing plants to learn about their products, and sent them American-made samples to help improve quality and marketability of the Chinese products in the U.S. During the spring of 1987, Ms. Hodge spent one month in China visiting various factories, checking product quality and negotiating pricing, quality and terms with factory managers and government organizations.
In the ensuing years, while she started her own consulting company, Ms. Hodge kept a keen interest in China and worked to enhance her knowledge and experience about Chinese business culture. In the four years spanning from 2001 to 2004, she visited Asia repeatedly and spent three weeks in China during the spring of 2003, speaking at different venues and conducting programs for Chinese employees of multinational companies.
During the fall of 2005, Ms. Hodge joined a group of corporate executives and government officials on a trade mission to China, sponsored by the Seattle Chamber of Commerce Trade Development Alliance. Additionally, she spent several days in Shanghai meeting with cross-cultural consultants who offer their expertise to Hodge International Advisors.
Programs in China
Hodge International Advisors Presents "Effective Cross-Cultural Communication" in China
For more information about our cultural coaching and training sessions for China, contact Sheida Hodge at 206-232-0501 or mail@hodge-ia.com.